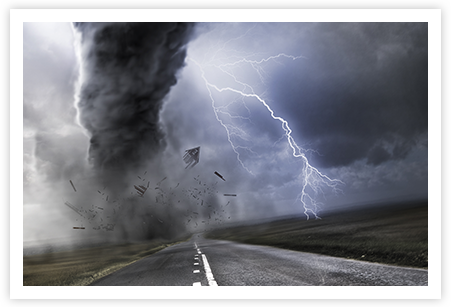 Winters are hard here in the Texas area. When hail or wind damage occurs, Carrington Construction Improvements can make it good as new.
When a storm damages your home, insurance is an important consideration. With Carrington Construction on the job, you have an ally in working with your insurance carrier. We make sure your claim is filed properly and that you get all of the reimbursement you are entitled to.
We know how and where to look for damage and how to document it in the way that insurers require. We will provide you with all the necessary forms you need to make your insurance claims. The help we provide makes it easier for you to focus on renovating your home without getting overwhelmed by paperwork.
---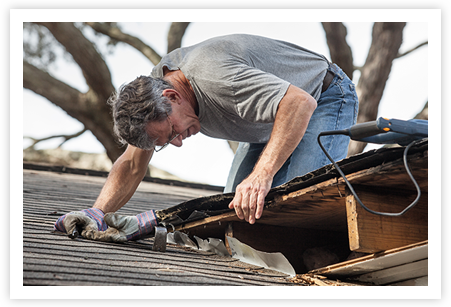 Roofing damage may not be easy to see. Even If you don't see missing shingles, there may still be considerable damage that isn't apparent.
Our experienced inspectors are trained to look for wind and hail damage that most people won't notice. Matting under the asphalt in shingles can only be detected if you know where and how to look for it. If the winds have been particularly strong, the roof system itself may be broken. Storms can affect your roof's warranty. It pays to repair damages promptly before it becomes worse—and more expensive—to deal with.
---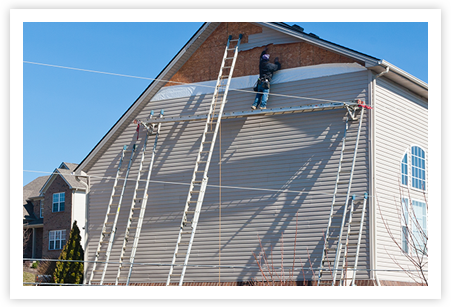 Vinyl and Aluminum Siding Damage
Not all hail damage is immediately visible, even with vinyl or aluminum siding. The bigger the hail, the more likely it is that there is damage.
The structural integrity of your siding installation can be affected by even small hailstones. If you need to replace older siding and have difficulty matching it, it can result in an eyesore. Carrington Construction can make certain that repair work and restoration efforts won't affect the beauty or structural integrity of your home. We can supply all of the necessary documentation from all siding manufacturers and help resolve your claim quickly and efficiently.
We know the policies of all the insurance companies and can help you get the coverage you have coming.